Broadband Plans has been a worry for several users across the country in the last few years, but the Indian broadband scenario has changed entirely in the last year and a half, since the time Reliance Jio entered into the market. With the competition between Internet Service Providers (ISP) comes affordable plans to the consumers and that's what happening right now in India. ACT Fibernet, a year ago introduced the country's first Gigabit broadband plan in Hyderabad, which is followed by Spectra in late 2017. Not only ACT Fibernet, but there are also several other service providers such as Airtel, Excitel, Excell Broadband, Pioneer etc., offering excellent broadband plans in Hyderabad city and here are the Broadband Plans in Hyderabad city you can choose right now.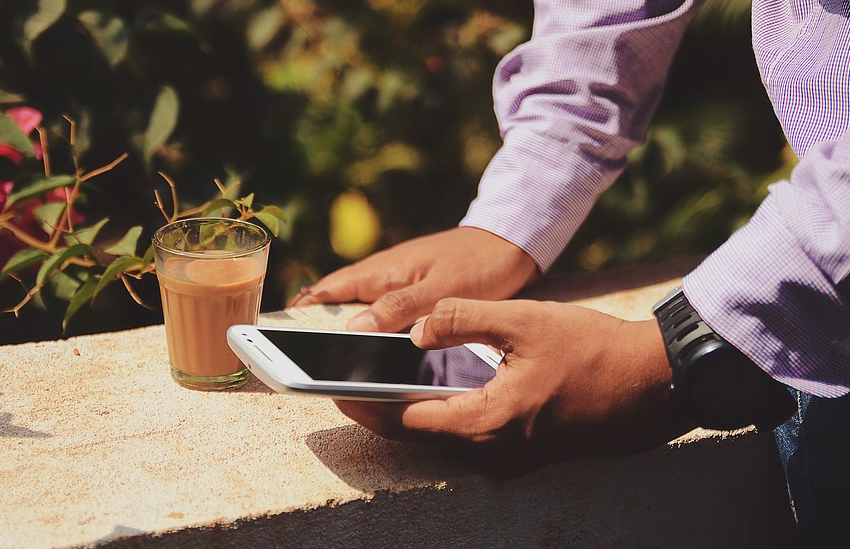 ACT Giga Plan in Hyderabad
India's first Gigabit plan was introduced by ACT Fibernet last year and that too in Hyderabad city. The ACT Giga plan costs Rs 5,999 (taxes extra, which takes the price to Rs 7,200) and it offers download speeds of up to 1 Gbps along with a monthly FUP of 1TB upload limit and 1TB download limit. It also offers an after FUP speed of 10 Mbps. Right now, ACT Fibernet is also giving free Google Home Mini smart speaker for the ACT Giga plan users.
Alongside the ACT Giga plan, ACT is also offering broadband plans with 150 Mbps connection at Rs 1,999 per month with 500GB upload & download FUP per month. ACT Fibernet's broadband plans start from Rs 410 in the Hyderabad city and go up to Rs 5,999 for the ACT Giga plan.
Several users in the Hyderabad city choose the ACT A-Max 1299 plan which gives 100 Mbps connection with 300GB FUP per month and ACT A-Max 1050 plan which offers an 80 Mbps plan. Both these plans are pretty much famous and are being used by most of the users in the city. It's worth noting that ACT Fibernet has over 65% of market share in the city, which explains the entire story. Now the company is also expected to launch an Android-based streaming box dubbed as ACTTV+ to increase the market share.
Excitel Broadband in Hyderabad
Excitel Broadband is a new player in the Hyderabad city, but the ISP made its mark right after the launch with its affordable plans. Excitel is offering a 100 Mbps broadband connection in the city without any FUP limit at Rs 995 per month. Excitel Broadband also has a couple of other plans such as Rs 845 which gives unlimited data at 80 Mbps and a Rs 695 plan that's offering 50 Mbps connection without any FUP limit. Do make a note that these plans are exclusive of taxes.
Airtel Broadband in Hyderabad
Bharti Airtel is currently India' second-largest broadband operator after Bharat Sanchar Nigam Limited (BSNL). Airtel's broadband plans in Hyderabad city start from Rs 700 and goes up to Rs 2,199. The Rs 700 plan offers 40 Mbps connection with 150GB FUP, followed by the Rs 899 plan with the same 40 Mbps data speeds for 200GB. The Rs 1,999 broadband plan provides the user 400GB of data per month and 100 Mbps connection. Lastly, we have the recently introduced 300 Mbps broadband plan which costs Rs 2,199 in the city and offers 1200GB FUP.
Right now, Airtel is also offering up to free 1000GB of data valid until October 31, 2018. And every user will receive free Amazon Prime subscription, and all the plans are eligible for data rollover scheme, which was introduced a while back.
Excell Broadband in Hyderabad
Excell Broadband is one of the major ISP in Andhra Pradesh & Telangana regions. Excell Broadband currently has a wide range of plans on offer in Hyderabad city with the maximum speed of 100 Mbps. The base plan from Excell Broadband gives a user 50 Mbps connection with 200GB FUP per month at Rs 499 and the Premier plan gives 100 Mbps connection with 1TB of FUP at Rs 1,699 per month. There are a couple of SOHO plans as well- SOHO Ultimate and SOHO Premier, priced at Rs 2,999 and Rs 4,999 offering 50 Mbps and 100 Mbps speed with 2TB and 4TB FUP limit per month.
Pioneer ELabs in Hyderabad
The current Internet Service Provider which am using at my office in Hyderabad. Before shifting to Pioneer Broadband, I was with ACT Fibernet, and I must say that Pioneer' service is equally good when compared to ACT Fibernet's. In fact, the support is way better than that of ACT Fibernet's, and there is not an even single day with my broadband connectivity went down.
Speaking about the broadband plans offered by Pioneer ELabs, they have a Rs 1,200 plan with 80 Mbps speed and 300GB FUP limit. Pioneer is also offering various other broadband plans as well.
LS Broadband in Hyderabad
One of the oldest players in the Hyderabad broadband sector. LS Broadband is now offering high-speed broadband connections with the maximum speed of 150 Mbps. LS Broadband has a wide range of plans ranging from Rs 400 to Rs 2,100 per month. The base Rs 400 plan offers a 15 Mbps connection with 100GB FUP limit per month, followed by the Rs 600 plan that offers a 40 Mbps connection with 200GB FUP limit per month.
The premium plan of Rs 2,100 gives a user 150 Mbps connection with 1TB FUP limit per month.
These are the best broadband plans from various top Internet Service Providers. In case, if you think that we've missed out on any ISP, let us know by commenting below, we will add it to the list after verifying.
This post was last modified on April 12, 2018 2:24 am