That's an amazing response dear TT Readers. Yes, deciding which OS to use is a very difficult task as no single OS provides everything to make it complete or say "THE BEST OS". One may like one aspect in an OS which is serving a primary purpose in using that OS and may also like many aspects in a different OS but can't use it as a primary OS and similarly vice versa. This debate goes on and on but can expect good benefits and results on crowd sourcing when valuable points are jotted down by the developers to bring it to life. Coming to the results of the poll

Only 2 phones wins this category with 39% followed by 25% of having only 1 phone as their primary phone.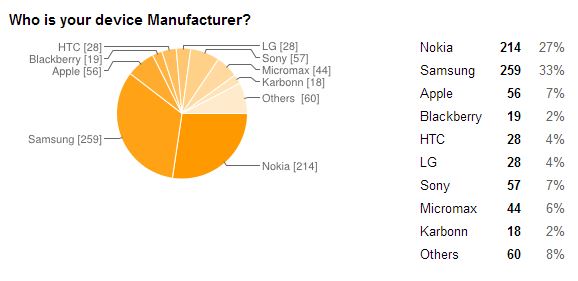 Samsung wins the first place with 33 % of share followed by Nokia 27%.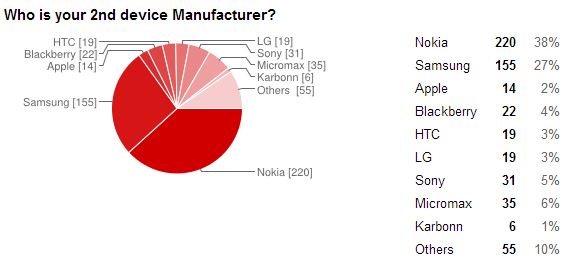 Nokia wins the 2nd device category with 38% followed by Samsung 27%.

Android stands apart with largest/highest percentage among the poll takers with 60% followed by 12% Windows Phone.


Yes, 79% of people are suggesting their Mobile OS to their family and friends. Hence, makes it clear that they are confident on their choice and recommending it to others. I also wanted to mention that nothing beats "Word of Mouth".

Interestingly Windows and Android are close apart when it comes to migration to a different OS.
What is the best feature you like in your Mobile OS?
I have gone through each and every feedback received and jotted points to make it clear for every OS
Android: Lots of Applications, Customizations, smooth and user friendly interface
Windows Phone: Smooth Interface that never lags/hangs, Good battery backup
IOS: Easy and smooth interface, apps, good battery
Symbian: Good Battery Backup, ease of use
Asha OS: Easy UI, Modern look, Good battery
Blackberry OS: Never lagging UI, Battery and Secure System
S40 OS: Simple, Stable, smooth and Good battery Backup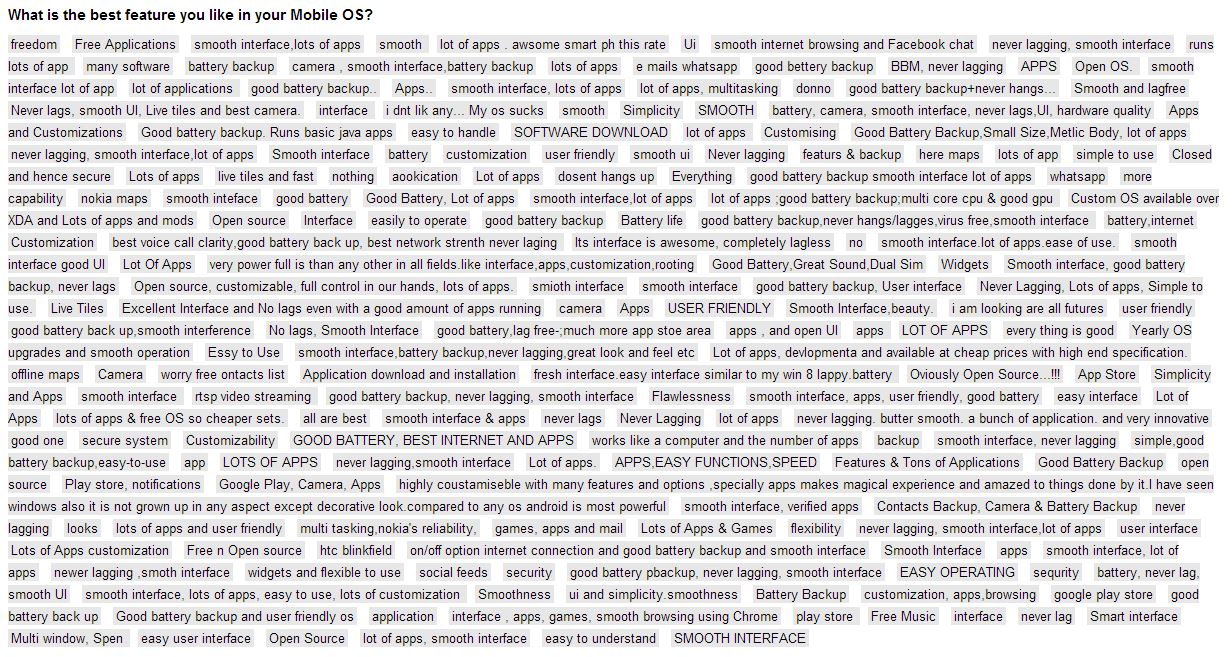 What is the thing you don't like about your Mobile OS?
Android: Resource Hungry, Poor Battery Backup, Hardware Hungry, Lags
Windows Phone: Restricted, Less Applications, Multitasking
IOS: Very Restricted
Symbian: Platform is dead
Asha OS: Lack of Applications
Blackberry OS: Less Applications, Almost dead platform
S40 OS: Less Applications, No Multitasking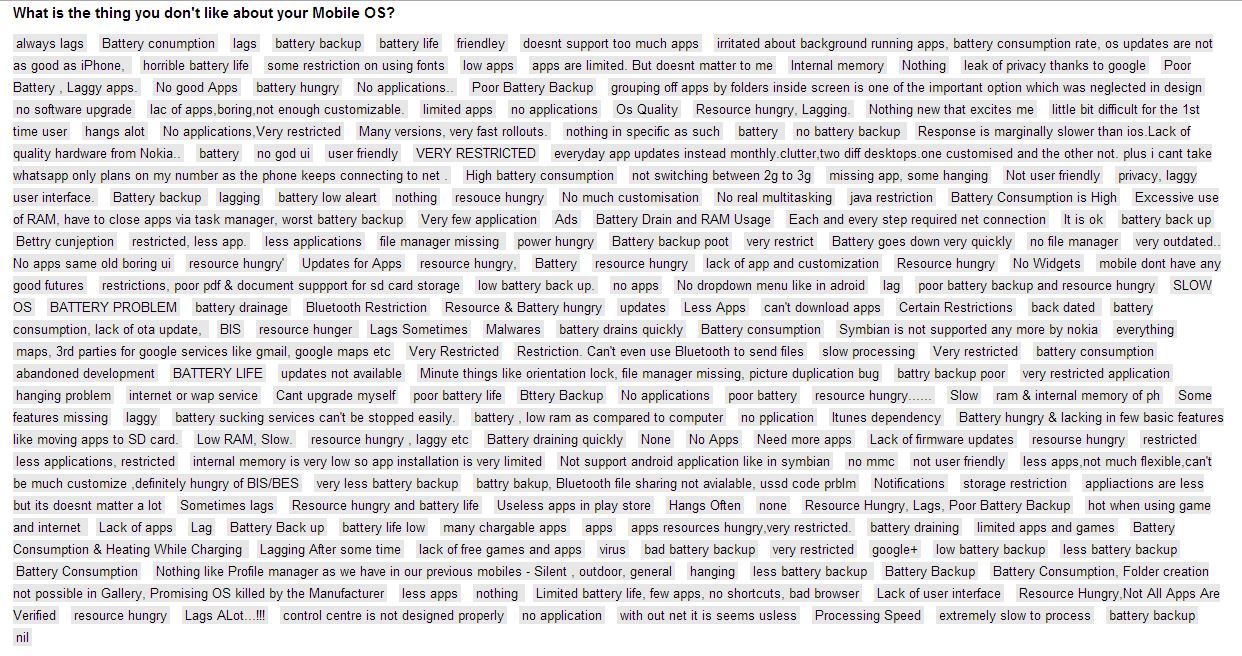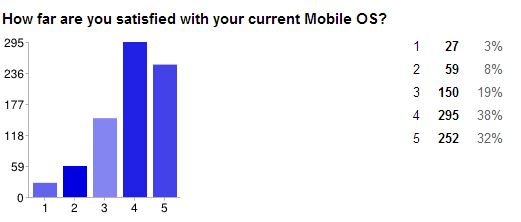 Majority (38%) of the people have confined their satisfaction levels rating to only 4.That left over 1 star rating just gives a small scope to the idea that something what they wanted is missing in their present OS and can be improved.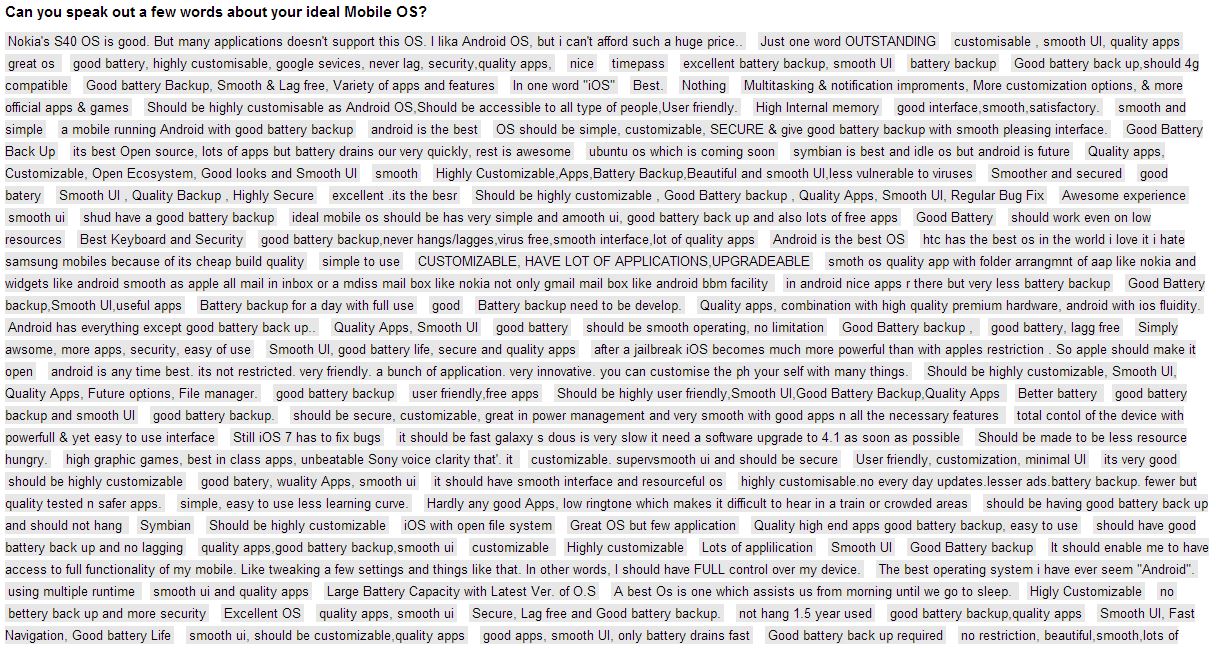 After reading the fellow TT Readers Voices which OS are you in case planning to switch?