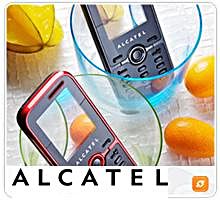 TCT Mobile has announced the launch of Alcatel mobile in India.The company is foraying into the Indian market after establishing its presence around the globe. With 8-9 million handsets being sold every month in the country, and 12 million connections added per month, it felt that the time was right to enter the Indian market.
Richard Cao, Managing Director, Asia Pacific Business Center, TCL Communication Technology Holdings Ltd., said, "The MobileStore will be the national distributor to retail the Alcatel Mobile Handset across India. It will play a key role in showcasing and distributing our products through their stores, which will give us a reach in over 2,000 cities."
Rajiv Agarwal, CEO and Director, The MobileStore Ltd., added, "We will give end-to-end services and be 360 degree partners for enhancing Alcatel's brand, adding value by undertaking marketing, sales and promotion activities."The focus is going to be on the 18-35 year segment. The handset's simplicity, affordability, style, color and design, are the attractions that the company plans to capitalize on. In the first three months, the plan is to reach out through shop-level promotions and road-shows, and later to expand the company's reach through other promotional campaigns.
Alcatel mobile is targeting at selling 100,000 units of handsets this year, which ranges from Rs. 4,000 to Rs. 12,000. Praveen Valecha, Head, Sales and Marketing, TCT Mobile India Pvt Ltd, said, "We plan to capture 2% of the market in FY 2009, and in the next two years, we aim to be among the top five players. In the next two-three months, we are set to roll-out three to four handsets, adding to our existing product market." "We invest four to five percent of our turnover into marketing and promotional initiatives," he added.Alcatel mobile phones are managed by TCT Mobile, and is part of TCL Communication.