In what may be termed as a blooper in terms of advertising standards, Airtel's video used for 4G demonstration purpose uses an iPhone with Vodafone connection. The video uploaded in February 2014 has received over 13k views on YouTube so far and is also present in Airtel's official 4G page!
Screenshots
On YouTube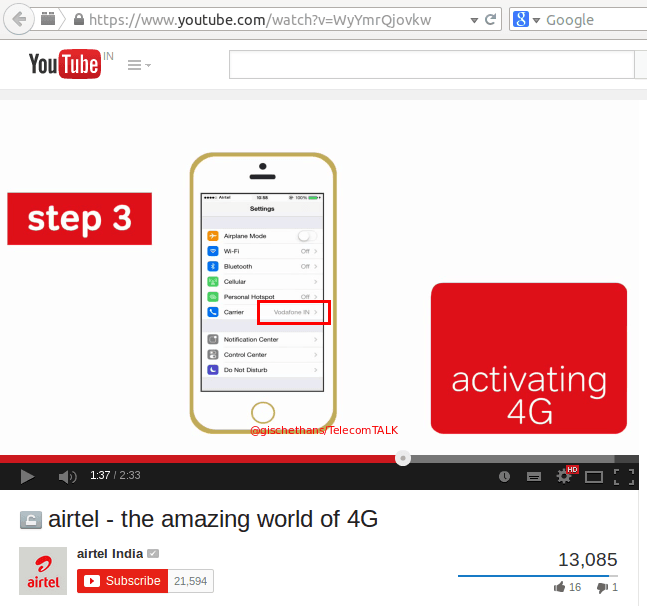 In the video though Airtel is shown beside the signal strength indicator, under iPhone settings it is Vodafone IN.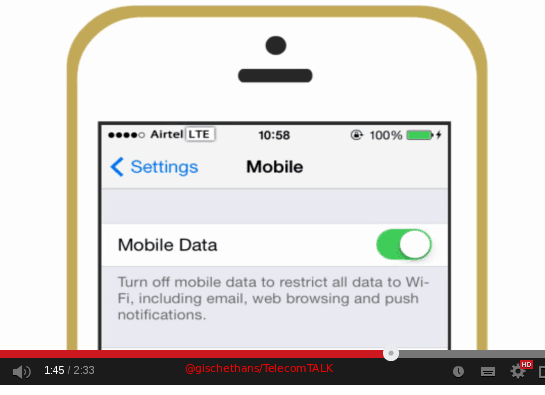 On official Airtel website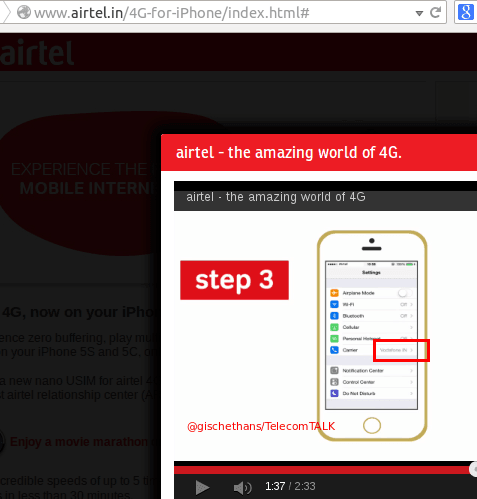 This is not the first time an Indian operator used Vodafone India's material in web content. Earlier it was Videocon and Uninor. It would be certainly interesting to know why every operator including India's No. 1 operator Airtel chooses Vodafone India as a reference for content! What say readers?
Thanks to Darshan for the tip!
Update 14:30 hrs IST, Aug. 17, 2014
Airtel India has now made the video private.