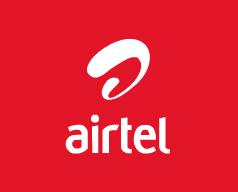 Airtel recently announced that 3G data packs would be added in 1 GB increments to their postpaid customers after exhaustion of normal data limits. This marks a radical shift from earlier pay as you go where customers were being billed at 3 p/10 kb in most data slabs. This move from Airtel has sparked a storm over the social web with users hitting out at Airtel for auto-enrolling users to the plan. Many felt that a 1 GB increment if coming at the end of a month is not value for money. We analyse the offering from our perspective here:
Where is the Change?
3G data usage limit of Airtel Postpaid users after exhaustion of the normal limit would be enhanced by 1 GB increments.
This increment will happen

for a maximum of three times

in a billing cycle after which the customer will most likely hit the billing cap.
Customer would be alerted at regular intervals when using the regular data pack - when the limits are nearing, say at 80%, 90% etc.
No more Bill Shocks
A large section of postpaid subscribers stand to benefit from this move as there will be no more bill shocks. Majority of postpaid users with busy schedules would not want to monitor their data at megabyte increments. Above all, a postpaid customer can't be expected to do a mental calculation of upcoming bills. So in all likelihood any postpaid user would be glad to know that if he reaches a data cap of 2 GB which normally costs him Rs. 450, his bill would go up by a maximum of another Rs. 250 for 1 GB of usage. In the earlier case of 3 p/10 kb, the bill would have easily run into an additional Rs. 3000+ at a cost of Rs. 3 per MB.
For a Value Conscious Customer
Now there are value conscious customers who would not like to add up Rs. 250 to their monthly bill. Such customers are suggested to be smart, opt for data monitoring applications and keep regular track of data limit alerts from Airtel. :)
Overall we would term this offering as a smart move by Airtel to reduce the anxiety level of a postpaid customer about bill shocks.
Readers, do you think this move from Airtel can drastically bring down the bill shocks postpaid customers are prone to? Let us know.