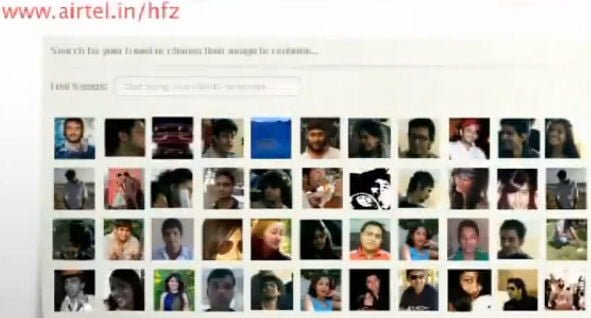 Airtel seems to rise up from the dark after so many days with their new campaign targeting the youth of India. When India is busy with cheering for Anna, Airtel makes a bold move to start a campaign with the youth and for the youth.
The main tag line for this ad comes from the concept of friendship which they claim as "Haar friend haain zaroori" .
Already there is much hype in the e-world as Airtel has mainly concentrated into socializing the idea. India's biggest cellular service operator is now all ready to target the youth market with their latest pinch.
The story revolves all around the facebook world where they describe about the types of friends you have in your circle. Airtel hfz needs you to say what types of friends you have in your friend's circle.
We have so many different types of friends - joke friend, poke friend, sms friend, mms friend, bla bla! . Yet some are close to heart and rest are worlds apart but one thing is common among all zindagu mein har friend zaroori hain yaar.
So if you have any special and interesting friend share it through facebook and you could win to Las Vegas with your friend or just walk away with daily prizes. Airtel has introduced an application through which you will be able to tag friends according to your choice and type of friend.
The more you tag your friends the more chances are there for you to win. Go to hfz.airtel.in and connect with facebook, select a friend, create a matching friend type and tag your friend type, viola! If your friend type is the most popular you win a trip to Las Vegas.
So hurry up and start tagging!