Aircel, has selected Tech Mahindra, a specialist in digital transformation, consulting and business re-engineering, to rollout of a comprehensive set of Internet-of-Things (IoT) service offerings.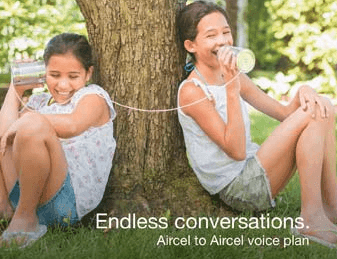 Tech Mahindra is providing the IoT services in association with Aeris Communications, a Silicon Valley base IoT specialist. Aircel's strong presence in enterprise market combined with the IoT solutions from Tech Mahindra will give an edge to position it as one of the leaders in machine-to-machine (M2M) and IoT services in India.
Aircel intends to launch vertical specific solutions in IoT space and will cater to market requirement for comprehensive service offerings across several vertical market segments such as Smart Energy, Connected Vehicle, and Smart city among others. The offering includes Aeris GSP, an IoT service delivery platform, known for its flexible; low cost service delivery capabilities, which are most suited for the Indian market. Some of the benefits, which the enterprise customers will be able to drive is the ability to predict consumer behavior and trends; improved customer experience; enhanced agility and flexibility; increased safety and additional revenue streams.
"M2M and IOT are enabling business transformation around the world and is expected to see an unprecedented growth in the Indian Market," said Suren Amarasekera, Chief Enterprise Officer at Aircel. "The need of the hour for digital enterprises is innovative technologies that would transform the way organizations operate. With Tech Mahindra and Aeris, Aircel is well poised to deliver on this through a comprehensive suite of M2M and IoT services."

Commenting on the selection, Dr. Rishi Bhatnagar, Global Head- Digital Enterprise Services, Tech Mahindra, said "We are excited to be a part of this ground breaking initiative and eager to work with Aircel. We are confident that with this collaboration, Indian companies will receive much needed services, new promising vistas will be opened up to explore Joint Go To Market (JGTM) opportunities and will provide us a distinct edge with mobile operators and enterprises alike."
"The India cellular market presents challenges for all services, but especially for Machine-to-Machine and IoT applications," said Mark Cratsenburg, VP of Global Sales at Aeris "The cultural change along with maturity of market, security and regulatory mandates will make it sacrosanct for enterprises to grow and serve the market in future" said Tushir Malik, Director Business Development at Aeris "Aeris GSP delivers new levels of efficiency in M2M service delivery, enabling profitable services at even the lowest average monthly revenue per connection (ARPC). We are glad to help Aircel develop solid IoT services business in these challenging conditions."