The new promotional activity of Aircel to promote Aircel 3G is "Aircel Extra Majaa Squad" (AEMS), under which the operator will travel to different colleges across Bengaluru and engage with students through attractive competitions. The colleges shortlisted for the purpose are Ambedakar Institute of Technology, Sambhram Institute of Technology and Jain College.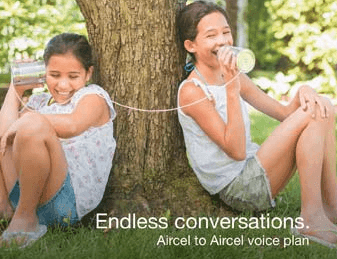 In the contest Super Syncer Dubsmash, the contestants have to lip-sync and act their favorite songs out in front of the crowd holding their smartphones. They will then upload the video on Aircel's Facebook page using Aircel 3G network and utilize the social media (Whats App/Twitter/FB) to generate maximum likes for the video. The contestant with the maximum number of likes on the day will be given an Aircel SIM with preloaded 3G data.
In another contest Fastest Tweeter First, the audience would need to answer a given set of five 'quick fire' trivia questions by tweeting them on the Aircel twitter page by logging on to Aircel 3G network. The user who posts the maximum number of correct answer tweets for each of these five questions will be declared as a winner.
Aircel SIM with preloaded 3G data given to winners will be a specially designed Aircel Extra Majaa SIM.
"Youth has always been the primary focus at Aircel. They are a generation that's grown up in a new India and have seen it all – from television to computers and now smart phones. The youth of today is digital savvy who likes to stay connected with their friends, family and peer groups on a second to second basis. This insight gives us a glimpse of their aspirations for new technology products and services. As a committed telecom and data company, we constantly thrive to introduce innovative and superior products and services at a value for money prices," commented Kanwarbir Singh, Circle Business Head, Aircel, Karnataka.
"Aircel, a new age brand, has always understood the pulse of the youth. With more and more students using High speed Internet enabled devices on the move for music, videos, TV shows, gaming, sharing photos and videos and more, it is very important Aircel as a brand to offer them seamless experience throughout. Through "Aircel Extra Majaa Squad", we want to first-hand give them a taste of Aircel 3G experience," said Karthik, Circle Marketing Head, Aircel, Karnataka.